Wearing London Trash 'Ceres' on the Wackiest Mountain I Have Ever Seen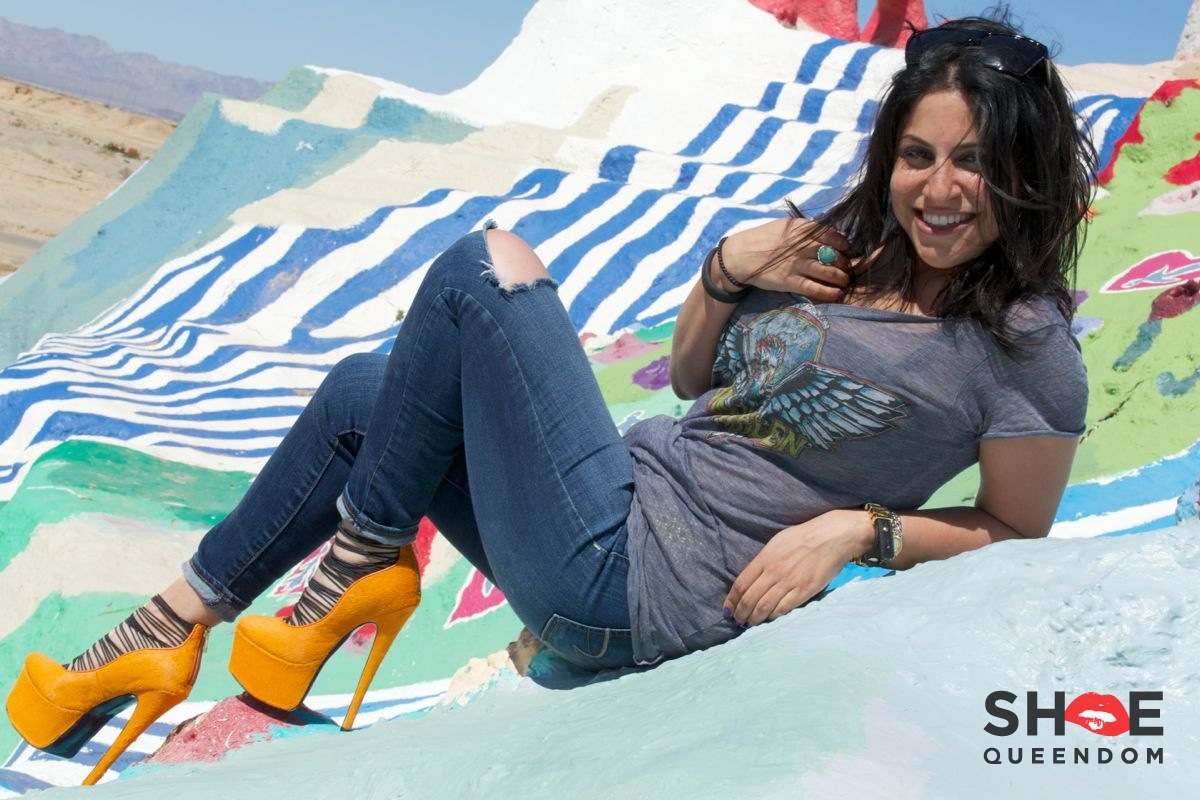 Have you ever heard of Salvation Mountain? It's another one of those random attractions in the boondocks of California that you would never know about unless someone randomly told you about it. Thankfully my friend Carlos did. Don't quote me, but it is a mountain completely painted colorfully with different sayings from the bible like "Jesus loves you" and ya know, bla bla bla. The religious stuff aside, it was beautiful!
So anyway, I drove 3 hours one way and checked out this wacky mountain in the hot desert and the colors were so fun with the London Trash Ceres pump I love oh so much! It is back in stock and with new colors ever since I posted it on the Top 12 Leopard Heels Out Now!
Six inch heel and two inch platform, they ain't no joke! You can buys yours at heels.com! The orange pair, the zebra pair, and more.
Click photo on left for a large slideshow.