The Most Gorgeous Lucite Heels of this Season. Miista's 'Tara'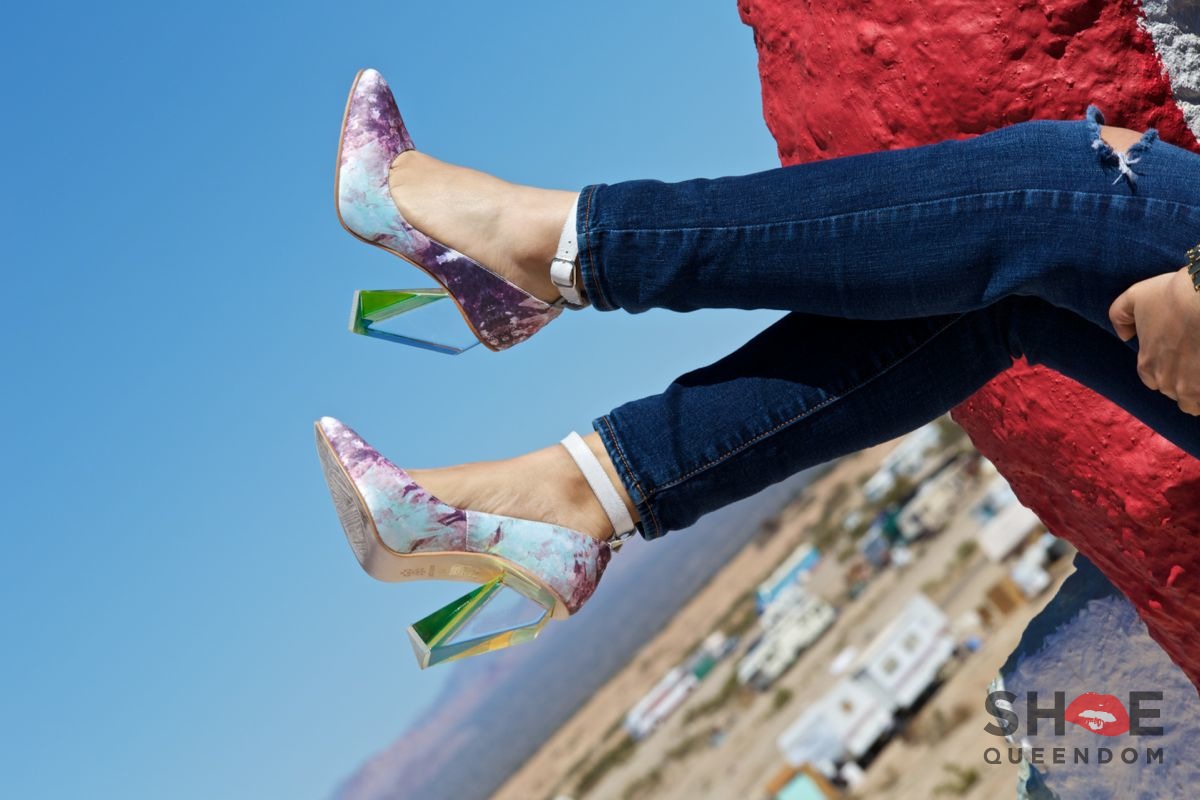 Say hello to a pair of my newest and most treasured heels. The Miista "Tara." In case you don't know already from all the "Shoegasm" blog posts I do for The Stylist Handbook, and my rants on Twitter, I LOVE lucite! I can confidently say it is my most favorite detail for a shoe. It drives me crazy (in a good way) what a simple material it is, but how great of an effect it can make. This past Winter season, I have seen the lucite trend come back in a suttle way, and I am so happy to see the trend taken to another level for Spring/Summer. Hellooooooooooooooo MIISTA!
Miista's Tara is my favorite lucite pick this season. Check out the thick lucite heel with angled walls, very incognito but not. The inner heel edges have different colors which change the effect depending on how you look at it. Now let's mix in the closed traingular toe with the completely unexpected galaxy style print. Ahhhh! Maybe that's what got me. Two parts unexpected rolled into one. No platform needed, simple ankle strap for stability. Checks out in comfort, originality, safety, hottness, amazingness, wonderfulness, omgness, ok I'm a little beyond right now but I hope you get me, lol.
Get yours now on Solestruck --> Direct link click here Miista 'Tara' - Also available at Nordstrom and ASOS.
Click the photo on the left for a large slideshow and details on my experience at that wacky desert find in California, Salvation Mountain.
Thank you to Miista for the most treasured gift! And a huge thank you to Carlos Remington Photography for the great photos.
xx