Fit-Floppin' Fantastic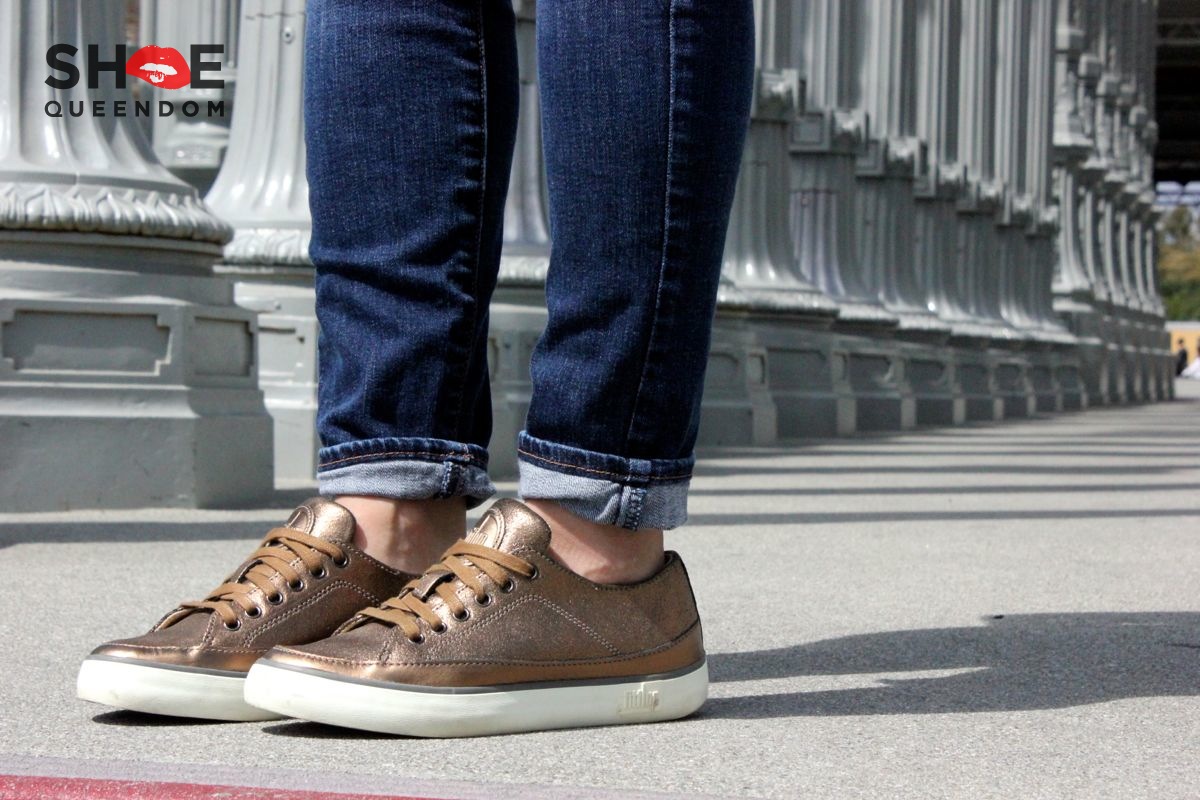 During the MAGIC Convention in Las Vegas, I was gifted with a pair of FitFlop sneakers that were very surprising. I personally never tried any so I can only figure I had a pre-judgement, which is no bueno! Happy I finally had the chance, though. Not only are the kicks wonderfully designed, they are light-weight and comfortable. This crackled bronze pair is not like many kicks I've seen in the market, and I love the minimal tone change on the body of the shoe. They shine in the sunlight and are easy to match. The sole is masked of any rounded area that gives away the fact that the shoe is indeed contributing to more muscle activity.
FitFlop has become like a lifestyle brand all about "beautiful, FUN, and über cool designs to make you feel fantastic." Speaking of which, I also saw the upcoming Fall 2013 line. I cannot wait!! You can a sneak peak on my MAGIC "Discoveries" post here.
Check out the other items I was gifted on the photos at the left. Click the photos for a large slideshow.