New Balance 501 Camo Collection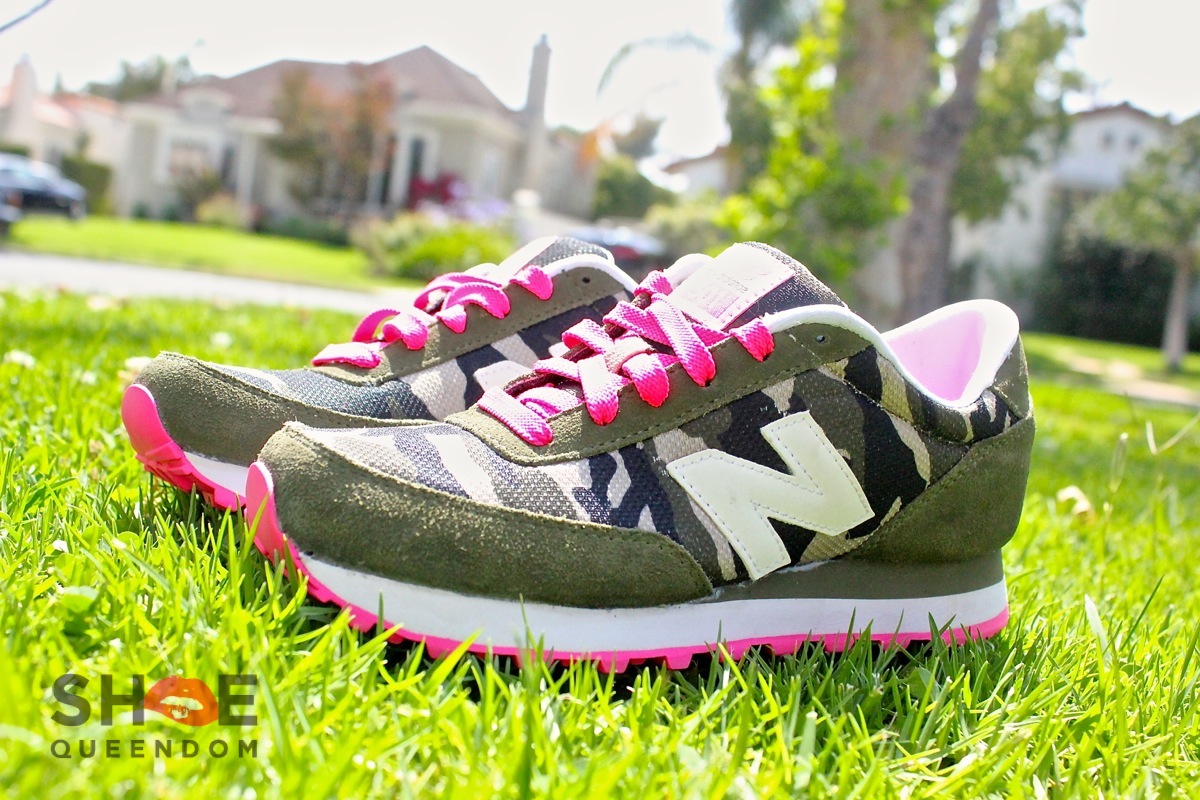 I vividly remember being in the sixth grade and wearing my New Balance kicks every single day. Comfort being one of its top qualities, at the time there was nothing cooler then that classic silhouette. Thankfully New Balance is still in the game and I just discovered some kicks I love, the Summer 2013 Camo Collection. Inspired by the various branches of the U.S. Army, this footwear collection combines camouflage and vibrant pops of color in a classic silhouette that pays homage to American heroes.
And what an awesome way to celebrate our heroes! Camoflage kicks with fun touches of feminitity? Yes, please!
I was so excited about these kicks I swapped them out in my suitcase for another pair on my way to Paris. The cushion and comfort was awesome at the airport, absolutely no complaints. And the best part? Only $65! There you go ladies, they are comfortable, have style and wont break the bank. That is what I'm all about, I love them!
Check out the pics for some shots I took while at Le Park Du Seaux, a gorgeous park by my uncle's house in Bourge Le Reine. The Parisians thought I was nuts when I was taking photos, hahah!
The Camo Collection is available now. Click here for the New Balance Women's 501 Camo Collection. If you want to grab a pair for your dude, click here for the Men's collection.
For more info you can also visit www.newbalance.com/lifestyle