B By Aperire - A Japanese Footwear Line To Watch Out For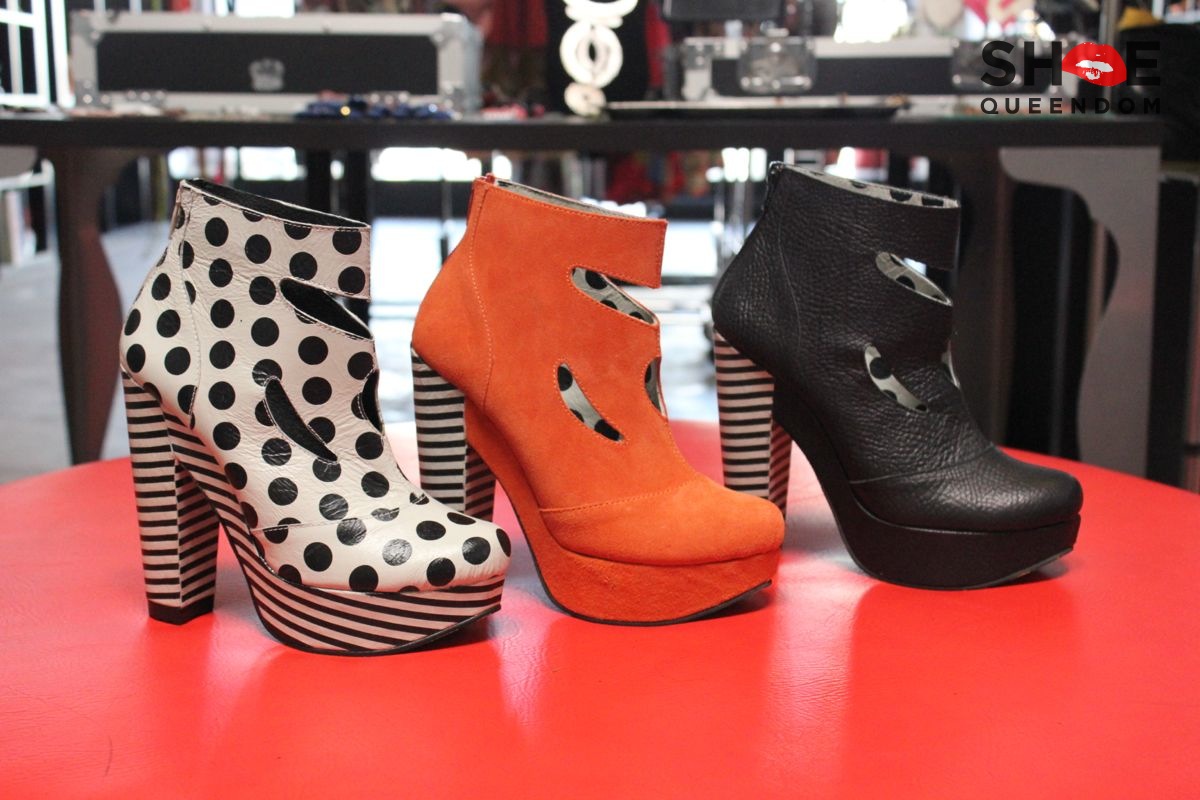 B By Aperire is a store in Los Angeles I was hoping to find. A shoe store that stems from a different area, so which brings great styles I haven't seen before. Bold, fashion-forward (and beyond) heel designs that get your eyes to open a bit wider. Japanese shoe designer Hiromi Dragonfield originally started the line in her native Japan before deciding to expand to the US and online. She brings with her all the trends, fashions, and different outlooks of the Japanese style and combines it with LA's sexy street style magically. Her styles are very different, street, funky, yet fully wearable and fun! Seen on the likes of Nicki Minaj and other celebrities, slipping on a pair of B By Aperire heels, pumps, flats, wedges, boots or booties definitely gets you noticed and gives you a cool edge.
Not only are the designs innovative, but so are the materials and sizing scale. Hiromi works very closely with her manufacturers to find certain materials and ways of processing those materials to get the exact effect she invisions in her shoes. Such as using a pig skin (with a lengthy process) as a lining for a shoe and playing with its texture. And with sizing, I am told that in Japan sizing mainly goes by S-M-L, even for shoes!
While checking out the store, I loved all the random items placed around, giving you a glimpse into the inspirations behind the shoe. I've never been to Japan, but to me it felt like how I would envision it. Seeing all of Hiromi's designs on the walls is like seeing art. There are also accessories and some clothing available to complement the shoes. Larry, the store puppy, will definitely greet you kindly and hang out with you while you on some sick heels, and his owner Tamiko is so kind and a great help!
Undeniable style definitely awaits with B By Aperire. They are located in Hollywood at Melrose (full address below) and thankfully you can also find their products online at www.BByAperire.com
B by Aperire 7708 Melrose ave. Los Angeles CA 90046 Tel:323 782 1352