Air Jordan 4 'Green Glow' On My Radar!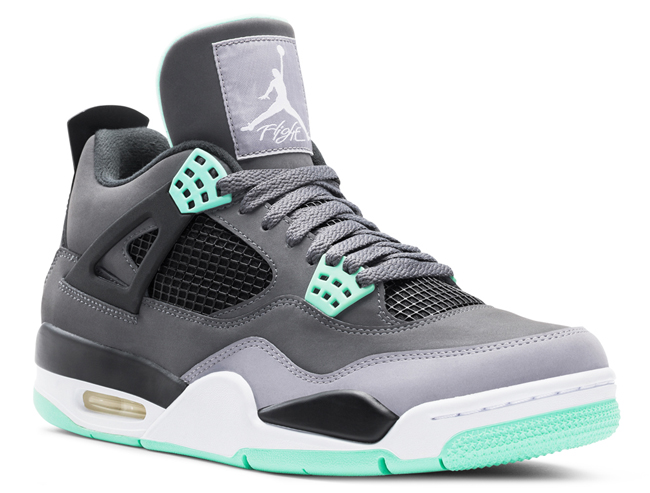 For those of you shoe lovers who don't know, Air Jordan "retro's" different Air Jordan's every month to satisfy all the little sneaker heads obsession with status. For me, the styles cross over decades and I love wearing the sleek designs on feet. Now usually it's the original colorways from the 80's and 90's that are are released. But every so often we get new updated color ways which brings me toooooooooo THIS! The Air Jordan 4 "Green Glow." The IV has an intricate design with many panels and the simple shades of grey go so well with the glow in the dark green against the dark details. It's simple, but it's not. You know? And you know I love that, lets just call it SBN (simple, but not).
Also that mint green in the day time when its not glowing, so close to that Tiffany green us ladies love, and perfect for Summer.
These release August 17th at all the major retail stores like Footlocker, Finishline, and the like.
If you rock them, please tag me on Instagram or twitter @ShoeQUEENDOM! xx